Performance, Sound, Text & New Media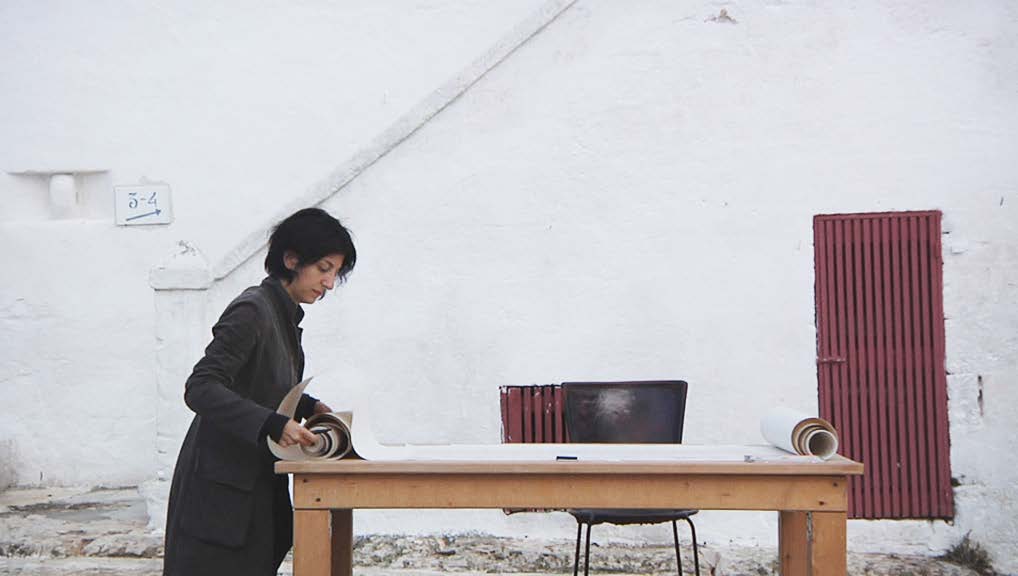 At the origin of her works, there are extended research processes, performative in nature, and immersive experiences in heterogeneous worlds (hacker culture, law, music, …). Outcome range from a theatre scene to the daily task of writing on a commuter train, from a sound composition to a spoken symphony, from a publication or a video to an environmental sculpture.
Valentina is at ease with employing disparate registers and disciplines. Collaborates closely with performers, such as dancers, chess players, choir singers, orchestra directors, sound engineers, all actively involved in the making of each project. Vetturi refers to her works as a "guided improvisation" responding to space and the public.
Valentina Vetturi's works have been shown in collective and personal exhibitions in public and private spaces, including: MAXXI Museum L'Aquila & Arium Metaverse; MA*GA Museum, Gallarate (MI); Castromediano Museum, Lecce, Italy; , MACTE Museum, Termoli; Municipal Theater of Bologna _MAMBO Museum, Italy (2020); Noorlandsoperan & BildMuseet, Umea, Sweden (2018);  Zegna Foundation, Turin, Italy (2017); Quadrenniale 16, Rome, Italy; Strauhof, Zurich, Switzerland; Italian Cultural Institute, Stockholm (2016); MACRO Museum, Rome, Italy (2015); MAXXI Museum, Rome, Italy; Kunsthalle Göppingen, Germany; Tranzit.ro, Bucharest, Romania (2014); Swiss Institute of Rome, Italy (2013); Sandretto Re Rebaudengo Foundation, Turin, Italy; Viafarini, Milan, Italy (2012).
Valentina teaches Theory & Technics of Performing Arts at LABA Academy of Fine Arts, Brescia.